Below are some serving suggestions to help you get started exploring the various ways in which you can enjoy and serve Vermutti to your guests. 
It's often said that Vermouths are key ingredients to some of the most classic cocktails. Try these and go further by creating some of the most unique Negronis, Boulevardiers and el Presidente cocktails made by the most skilled bartenders. 
On Vermutin aika. 
8cl Vermutti – Original Formula

Soda water 

Orange peel

Ice cubes
Put some ice cubes in a rocks glass. Pour the Vermutti Original Formula. Add a splash of sparkling water to give some refreshing bubbles and garnish with some orange peel. 
Enjoy it as an aperitif and work out your appetite before a feast.
6cl Vermutti – Original Formula

2cl Dry Gin

10 -20cl Tonic water 
Put some ice cubes in a rocks glass or a large wine glass. Serve the gin, then Vermutti Original Formula, and add the tonic water and a slice of orange to complete. 
Garnish with some orange peel and serve with a smile, and you'll be sure to succeed.
8cl Vermutti – Original Formula

8cl dry Sparkling wine or Cava

Splash of soda water

Orange peel for garnish

Ice cubes
Fill a wine glass with ice. Add the Vermutti, top up with the Cava and a splash of Soda water. Garnish with an orange peel or orange slice.
Perfect for celebrating any occasion or a hot day's refreshment.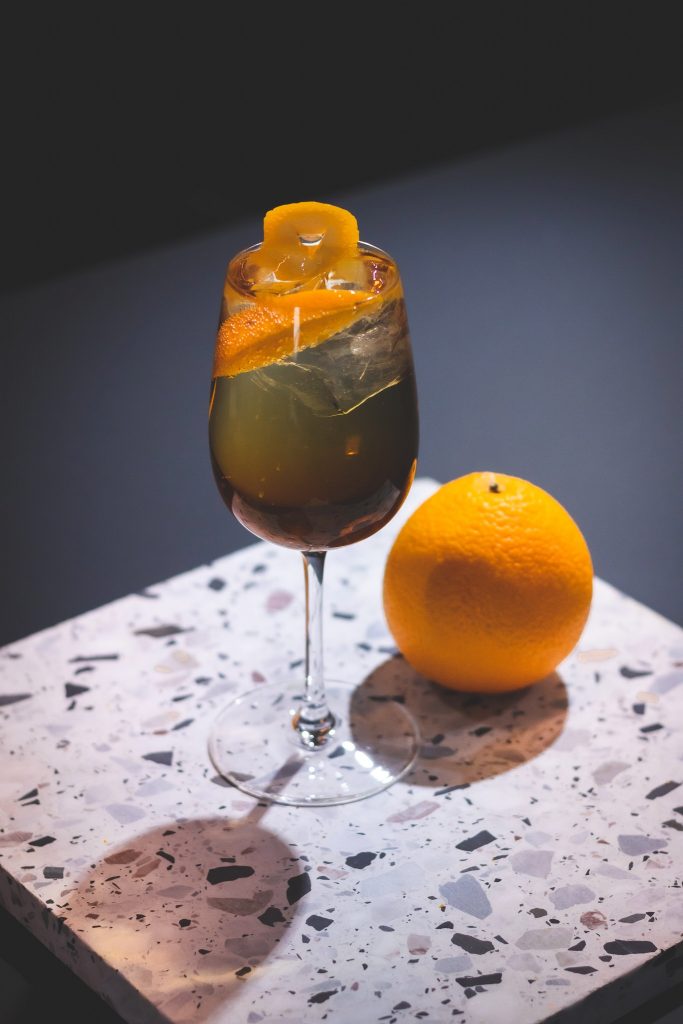 Mulletti – Mulled Apple Vermutti
6cl Vermutti – Original Formula
 14cl Warm natural apple juice

Dash of Spiced syrup or honey

Star Anise, cinnamon stick and dried apple slice to garnish
Heat the apple juice to almost boiling and add the vermouth, stir and garnish with cinnamon stick, star anise and dried apple slices. 
Enjoy it with your friends and family on a cold winter day.